January 27, 2022 08:00 a.m. ET
By Michael Parker
Michael Parker, Chief Operating Officer at NationsBenefits®, shares insight into the organization's unique approach to partnering with health plans to build differentiation through supplemental benefits and clinically focused solutions.
The impact social determinants of health (SDOH), health care disparities, and health inequities have on communities across the Nation create opportunities for Medicare Advantage (MA) plans to fill critical gaps in care through Special Supplemental Benefits for the Chronically Ill (SSBCI). These expanded offerings include new solutions that can increase access to non-primarily health-related services like transportation, in-home support, and the delivery of healthy meals and food. Health plans should not overlook the opportunity to reassess and redesign their current modeling structure to include benefits that haven't typically been covered in traditional Medicare.
Expanded non-medical supplemental benefits give health plans the flexibility to customize specific solutions for eligible chronically ill enrollees. This can help generate significant savings for health plans by reducing the need for acute medical care with personalized services that are designed to address members' social needs such as food, housing, and social isolation. Researchers estimate that only 10-20% of medical care attributes to positive health outcomes.1 Specific interventions tailored to individuals who are at high-risk of hospitalization, require intensive care coordination, or have one or more chronic conditions attributes to 30-55%.2
At NationsBenefits, our outcomes-based approach drives a powerful combination of service and support through strategic interventions that are based on analytics and data-driven insights."
Michael Parker, Chief Operating Officer
What to Look for In a Supplemental Benefits Vendor That Offers Innovative Wellness Solutions to Promote Independence, Health, and Well-Being
Partnering with a leading supplemental benefits administrator, such as NationsBenefits, is a key component for successfully launching benefits that fall within SSBCI. At NationsBenefits, we offer a wide variety of technology-based solutions that go beyond original Medicare to help holistically meet members' health and social needs. During implementation, we synchronize social barriers within targeted populations, health conditions, and high-cost cohorts to identify intervention delivery options to improve key performance metrics, such as avoidable admissions, total cost of care, preventive screenings, and adherence.
To get started, health plans can select the following solutions on a standalone basis or combine them for a suite of comprehensive programs.
Flex card solution provides a personalized debit card that gives members quick and easy access to the funds in their account and a simple way to pay for eligible items and approved services.
Healthy food programs including grocery items, fresh produce, and prepared meals with home delivery making it easier and more convenient for members to take the necessary steps towards better health.
Optimized companion care services address members' non-medical needs by matching them with highly trained Companions to provide emotional support, socialization, and help with a variety of strategic activities and tasks designed to positively impact health outcomes.
Transportation benefit gives members access to rides to obtain non-medical items and services like grocery shopping and banking.
Connectivity benefit offers devices and service plans that align with your plan's health equity and inclusion goals and enable members to connect virtually to take advantage of health-related apps, all from the comfort and safety of home.
Customized kits are tailored to members' unique health goals and designed to encourage preventive health with options including COVID-19, fitness, condition-specific, wellness, and welcome kits.
The Opportunity for Health Plans: Expand Your Benefit Offerings to Include Outcomes-Focused Solutions for the Upcoming Plan Year
At NationsBenefits, our outcomes-based approach drives a powerful combination of service and support through strategic interventions that are based on analytics and data-driven insights. As a result, we're able to meet health plan members where they are and empower them to be proactive participants in maintaining good health while simultaneously moving the needle on HEDIS®, CAHPS®, Health Outcome Survey (HOS), member retention, Net Promoter Scores, and overall Star Ratings.
Further, we remove administrative hurdles through dedicated implementation support to create a streamlined offering that encompasses multiple benefits to help health plans advance member experiences and build stronger results over time. Our approach is highly tailored to health plans' needs, and we offer:
Benefit Design Consultation: We will review your current benefit design and recommend an enhanced benefit structure, where necessary.
Compliance-Focused & Data Security: We adhere to privacy and security standards while effectively managing risk when implementing government-sponsored programs.
Comprehensive Reporting: A robust suite of customizable reporting with optimization capabilities is available for year-over-year planning.
Education and Training: Call center training is a key component to creating an exceptional member experience. That's why we make benefit specific education available for brokers, care managers, and other plan stakeholders.
Contact us today at 877-439-1564 to schedule a call to learn more about how our benefit solutions can help your health plan improve health outcomes and overall member satisfaction.
Source:1 National Academy of Medicine2 The World Health Organization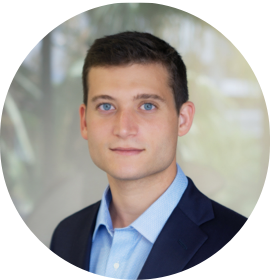 Michael Parker
Chief Operating Officer
Michael Parker is the COO of NationsBenefits and joined the company in 2016. In this role, he leads operations for NationsBenefits, including Sales and Business Development, Marketing, Client Implementation and Services, Compliance, and Strategy.
Prior to joining NationsBenefits, Michael was a part of the highly selective Global Management Trainee (GMT) Program at Anheuser-Busch InBev. This elite program provides rotational management experience and exposure to all facets of the global corporation, in anticipation for placement as a future leader of the organization.
Michael graduated from the University of Virginia, with a dual degree in Economics and Philosophy.
January 27, 2022 08:00 a.m. ET
By Michael Parker